Profile Picture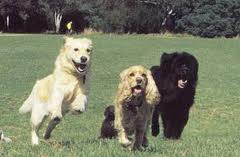 Click to see our photo gallery
Personal Information
Location
Licence Details
Licensing Borough:
Licence Number:
Services Offered
Home Dog Boarding
Home Small Animal Boarding
Dog Walking
Doggie Day Care Center
Pop In Service to Feed Animals
Pet Transport
About Jelly Dogz
My name is Rebecca, I run a family home so there is a child within the house, so any dogs i take on must be child friendly, there are parks within a short driving distance from my home, but I also like to take trips down to the beach to mix things up and have a change of scenery, I can mix pets together but if the owner is not wanting this I will at times just have there pets only. You are welcome to come visit the house your beloved pets will be staying and have a look around and ask any other questions to put your minds at ease, and i am on facebook if you need to talk to me there. i look forward to meeting you all.
Customer Reviews
There no reviews for this profile.
home boarding 24 hrs £20
home boarding 3 night stay £55
home boarding 7 night stay £120
homt boarding 10 night stay £180
home boarding 14 night stay £240
8 hour day care £15
pet taxi £15 1 hour
pop-in service 30 min £7
30 min walk £7
60 min walk £10
50% off second dog from same family