Profile Picture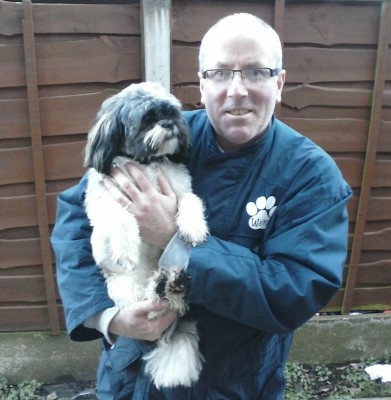 Click to see our photo gallery
Personal Information
Company Name:
Walks 'n' All
Location
Licence Details
Licensing Borough:
Licence Number:
Services Offered
Dog Walking
Pop In Service to Feed Animals
About Walks 'n' All
My name is John Owens and I am a NarpsUK (National Association of UK Pet Sitters) registered professional dog walker and pet sitter living in Timperley, near Altrincham. I offer dog walking in small groups in the Timperley, Altrincham, Hale and Bowdon. Dogs are picked up and dropped off in my customised Walks 'n' All van. Walks 'n' All also provide a pet sitting service, making visits to your home to look after cats, and small animals can make home visits to feed your fish and water your plants while you are away. I am CRB checked, fully insured for all services offered and hold home "key" insurance for extra peace of mind. Why not contact me so we can have a chat or arrange for a FREE in-home consultation to discuss your pet care requirements?
My name is John Owens and I run Walks 'n' All, a professional dog walking and pet sitting service based in Timperley, near Altrincham. I have lived in the area for forty years and I know the parks and green areas of South Manchester and Cheshire really well. I grew up with Border Collies, Labradors, various cats (and an assortment of hamsters!) and have always enjoyed walking dogs and looking after animals.
I set up Walks 'n' All after having spent many years in project management with a mulit-national company, fulfilling a dream to run my own business while doing something I love with a passion. I can assure you that Walks 'n' All will provide the highest level of service possible for your pets so you can rest easy when you are away from home either at work or on holiday. I am a non-smoker.