Profile Picture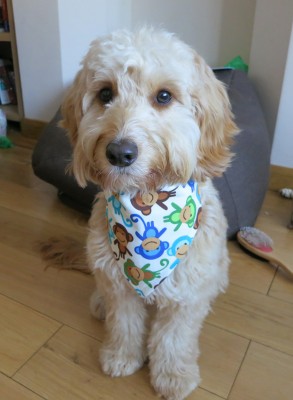 Click to see our photo gallery
Personal Information
Company Name:
Pawfection Dog Walks & Adventures
Full Name:
Chemeyne Nieman
Location
Licence Details
Licensing Borough:
Licence Number:
Services Offered
House Sitting
Dog Walking
Doggie Day Care Center
Pop In Service to Feed Animals
Pet Transport
Dog Training
About Pawfection Dog Walks & Adventures
I live with my two children, aged 13 and 17 and my gorgeous cockapoo, Baggy, who loves meeting new friends and going on walks. I offer daily group and solo dog walking as well as pet visits and pet sitting. If you require someone to take your pet to the vet or grooomer's, I also provide a Pet Taxi service. I love all dogs and am passionate about knowing as much as I can about all aspects of dog walking, animal health, nutrition and pet care. I will take care of your pet as if it's my own, with love and dedication.
I know how precious your dog is to you and so whilst in my care your pet will be pampered and looked after in a luxurious way when I pick up and collect them for FREE. I have a fully equipped, air conditioned van for transporting your dog to and from your home to beautiful locations for adventurous walks. Each custom built cage is furnished with waterproof duvet mat, covered in highly absorbent 'noodle' mat to ensure your pet gets as dry as possible on the way home and stays warm and comfortable. If you'd like your pet to meet new friends, be loved and cared for like no other and cleaned and watered after each walk, then please do get in touch to arrange a free initial consultation. I am fully insured and CRB checked and cleared so you can be confident your best friend will be in good hands with me.
Customer Reviews
There no reviews for this profile.
60 Mins GROUP Dog Walks ~ £12 / 60mins
5 walks pre booked / per week ~ £11 / 60mins
Weekend / Bank Holidays ~ £15 / 60mins
2 Dogs from the same household ~ £20
60 Mins SOLO Dog Walks ~ £16 / 60mins
3+ walks pre booked / per week ~ £15 / 60mins
5 walks pre booked / per week ~ £14 / 60mins
Weekend / Bank Holidays ~ £18 / 60mins
30 Mins GROUP Dog Walks ~ £8 / 30mins
5 walks pre booked / per week ~ £7 / 30mins
Weekend / Bank Holidays ~ £12 / 30mins
40% off each additional dog from the same household
30 Mins SOLO Dog Walks ~ £10 / 30mins
5 walks pre booked / per week ~ £9 / 30mins
Weekend / Bank Holidays ~ £14 / 30mins
PET VISITS
1 Visit per day ~ £10
2 Visits per day ~ £15
Weekend / Bank Holidays ~ £15 / visit
PUPPY SOCIALISATION
1 Visit per day ~ £10
2 Visits per day ~ £15
Weekend / Bank Holidays ~ £15 / visit
PET TAXI
£12 / each way
DAY CARE
Per Day (includes 2 walks) ~ £25
2 Dogs from the same household ~ £45
Dog Walking Service Covering Cheam, North Cheam, Carshalton, Wallington, Worcester Park, Stoneleigh, Sutton, Ewell, Epsom & Banstead