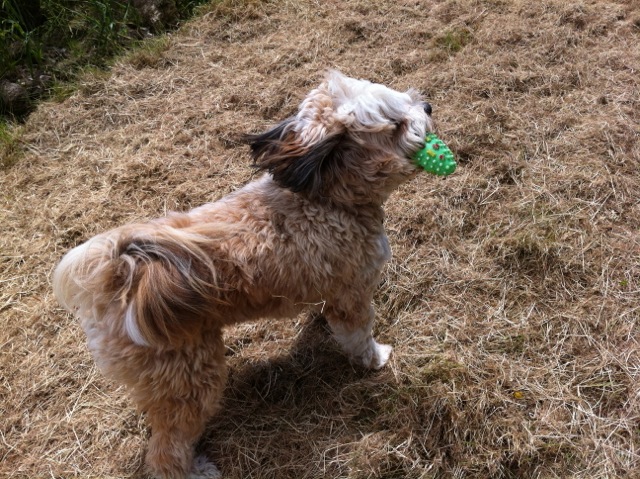 Starting up your own business can be a daunting prospect, but the increased responsibility, piles of paperwork and the uncertainty of income didn't deter ex-civil servant and mother Sue Eltringham from setting up a successful pet-sitting business on the picturesque coast of East Anglia.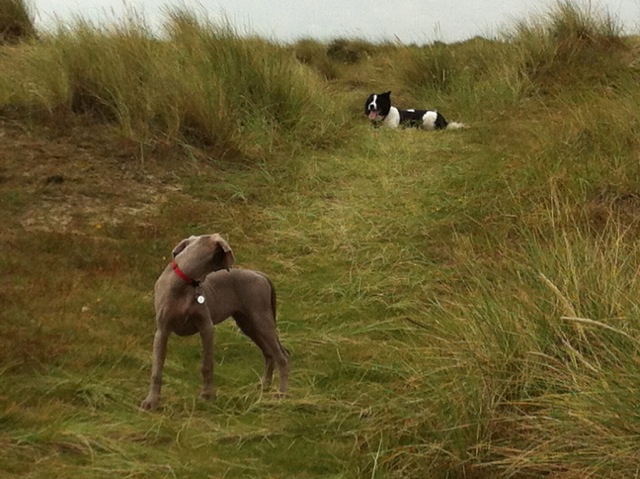 The freedom and opportunity of starting up on her own was something she could only dream of as her children were growing up, and she explains "I was a civil servant for a number of years whilst bringing up my three daughters and I needed the security of a regular income." However, voluntary redundancy at work gave her the ideal opportunity to re-evaluate her life. Fed up with travelling all over the country and dealing with the "office scene" and long office hours, she took the plunge and considered her next steps. That's when the planning started and knowing that she still needed a steady income, Sue looked at her options.
"It really boiled down to it being something I can do that is not stuck in an office or as I was travelling by train all over the country."
Having met her new partner and with her daughters grown up, she decided leave the bustle of the city of Norwich and settle by the seaside at Hemsby. A pet owner with a border collie, two cats and two parrots, Sue's love of animals gave her the idea of running a pet-sitting business. She knew that this wouldn't come easily and so she set about researching the business and working out if the daunting task was really for her. After spending a painstaking ten months planning the venture, she finally felt ready to start up Coastal Villages Pet Care.
Ironically, Sue's first paying customer was an ex-colleague from the job she'd recently left. "I visited her cats when she got married and went on her honeymoon. It was less daunting because I knew her but I did use her as a guinea pig regarding the paperwork and tweaked it a bit." Soon after, following a few more paperwork tweaks and service adjustments with the help of the same customer, Sue was ready to beginning taking on formal paying customers. As the only fully licensed dog boarder in the Borough of Great Yarmouth, forms had to be modified especially for her. In the coming months, Sue faced the difficult task of finding ways to bring in new business.
"My biggest challenge was and still is getting myself known and bringing in business. I will continue to deliver my leaflets."
After an initial negative experience of paid advertising online which promised much more than it delivered and left her feeling "duped", she found an advertising strategy that worked perfectly for her: "I have spent many hours and will continue to do so, delivering to as many households as I can, a leaflet describing my services and have found this to be my best form of advertising. I also contacted my local newspaper and they did a fantastic article with pictures which was probably my second best form of publicity and I still get people calling on the back of that and from another local directory."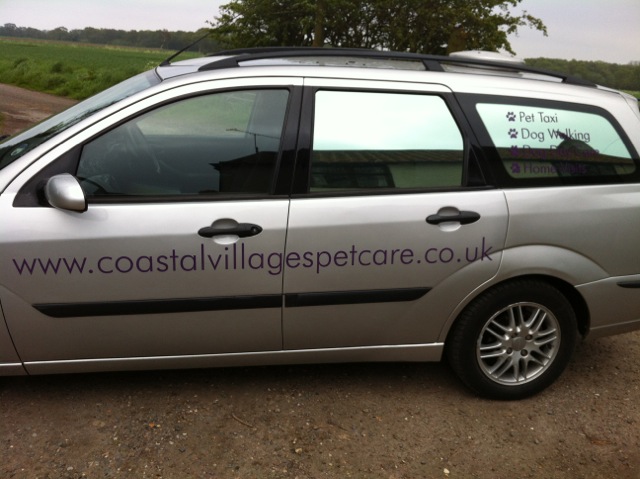 "I would advise anyone thinking of setting up their own business of any kind to be prepared for anything."
Sue soon realized that delivering leaflets was just one of many business initiatives she'd have to employ to keep the work coming in and offers prospective pet-sitters some advice based on her own experiences of the unpredictability of running her pet-sitting business: "Flexibility is key as no two days are the same and never go as planned!" Sue also recommends keeping a firm eye on paperwork, with a separate folder for certificates, licenses, insurance and CRB checks and also employs an accountant to help her keep on top of tax returns. Going into business on your own can be a lonely venture and so Sue worked out how to best use online resources as well as joining NarpsUK, a professional pet-sitting membership organisation which helps members to operate legitimately and professionally when starting and running their own pet sitting business.
"NarpsUK paperwork, course, database and the forum that make it worthwhile and I would recommend it simply for those reasons."
Sue found that signing up to NarpsUK meant she would be offered referrals, as well as accessing a wealth of professional advice and administrative support, along with guidance for crucial documentation such as CRB checks and insurance. NarpsUK also has a member forum in which Sue could get in touch with other pet-sitters for tips and advice and this, she says, made membership invaluable. She adds "the paperwork, course, database and the forum that make it worthwhile and I would recommend it simply for those reasons." Another benefit of NarpsUK was that it offered an ideal way to be listed on a search in an appealing way for customers that offered her a competitive package. One of the most important aspects that drew her to NarpsUK was that unlike other sites, it didn't charge the public to use the search facility. What seemed like common sense business savvy was followed up by some research, as Sue discovered that "a straw poll among friends proved that people tend not to want to pay to find a list of pet sitters in a specific area!"
"I'm not sure yet that I know what I would do differently if I did it again as I think its early days to see what may not be right."
Sue is enjoying success by the sea, and flexibility is still the order of the day as Coastal Villages Pet Care now offers a variety of pet services, from Pet Taxis to pet sitting, dog walking and cat feeding "with lots of cuddles" thrown in. Sue hasn't looked back since moving to Hemsby and starting her home business, and what is clear is that Sue feels she made the right decision and along with the ongoing support of NarpsUK, is enjoying every minute. "To sum up I am having a lovely time despite the weather and am meeting lots of new friends both four legged and two legged!
Sue runs Coastal Villages Pet Care, at www.coastalvillagespetcare.co.uk
NarpsUK
www.narpsuk.co.uk