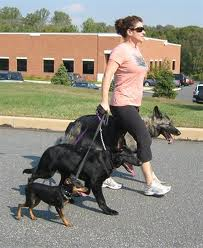 How to Choose a Pet Sitter before going on Holidays
Aside from turning off the gas at the mains, choosing a good pet sitter when you go away is very important. So, how do you pick from all the individuals out there who'll offer you quotes for looking after your furry friends when you're away – well, here's how.
Responsible Person
You'll want a responsible person to sit for your pets when you're away, but aside from choosing someone you know, how can you trust a stranger? One of the best ways to pick a person to look after your pets is to go for a registered pet sitter. These registered people are CRB checked, meaning they have no criminal record. They also have to have their own insurance, meaning that they're covered should any such issue arise. This can come as a significant relief if you're intending on allowing someone to look after your beloved in your home.
Locality
You'll want someone that's close in geographical proximity to your home. Either you or the pet sitter will want to travel large distances to look after your pet each day. Having someone nearby can also mean you can easily contact them, meet up with them and discuss any requirements in person.
Experience
People want to hire a pet sitter who has experience with animals and often a particular kind or breed of animal. Familiarity can really make all the difference when it comes to how well your animal takes to a pet sitter and after all you want them to be happy.
Services
Will your animal require specific or extra services? Many pet sitters perform a variation of extra requirements from grooming, to walking the animal. These services make all the difference and can really add that sense of peace that makes your holiday all the more enjoyable.
Businesses
For many people pet sitting will be part or their main livelihood and as they do it day-in day-out, they have plenty of experience, will want to impress and will take great satisfaction in ensuring you get exactly what you require. Choosing a person of this ilk to pet sit is a one stop way to quality and dependable first class service.