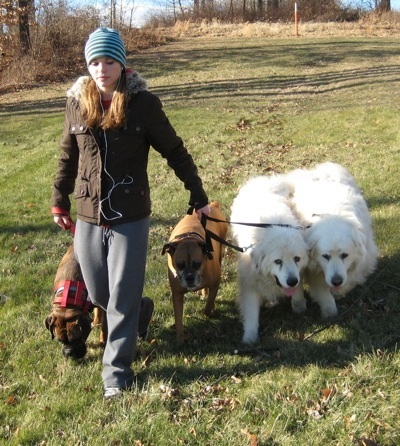 The Benefits of a Trade Association Registered Pet Sitter
Pet sitting is an important position of authority and those that perform this job for a living should be able to be trusted to do it properly. This is where a registered pet sitter comes in and their benefits are prevalent.
Criminal Record Checked
Registered pet sitters who hold key should be Criminal Record checked and so will have had a criminal background clearance before they enter your home. This makes sense, especially as you are allowing this person into your home to work, while also allowing them to look after your loved pet. Having the knowledge that the person you are allowing to look after your animals doesn't have a criminal background is reassuring, if anything.
Home
Having someone in your home looking after your pets and also your home is also a great safety precaution. As the incidence of burglary rises each year, knowing you have a criminally checked person minding your home when you're away is a great way to ensure that your house is safe. Burglars are a lot less likely to enter a home with someone in it or visiting it and the holiday season is notorious for break-ins. Having someone there to protect your home greatly limits the chances of this.
Walks
Pets aren't happy when they don't get their daily walk. A pet sitter will walk your animal and give it the exercise it requires while you are at work. Sure, you can go away for a short period of time and not feel too guilty. However, if you are going to be leaving your home for extended periods of time a pet sitter can be the only way we know our dog is getting that vital exercise, company and care to keep it healthy and ensure it is looked after to the full.
Insured
Pet sitters should be insured; meaning that if anything should happen to them in your home or your pet they have insurance to cover these issues. This can provide peace of mind, ask your pet sitter to show you their insurance certificate and check it is current.
Code of Conduct
A NarpsUK registered pet sitter or dog walker has agreed to abide by a code of practice. This sets ground rules for what's okay and what's not okay and can be something to offer you reassurance, while also shows you the line between registered and non-registered pet sitters and what's expected.
As is clear to see, NarpsUK registered pet sitters provide you with a lot more than a person to check up on your pets. There is a significant enough difference between the latter and the former for you to consider a registered individual.
Feedback - Reviews - Testimonials - References
Whatever name you want to put to it feedback is an essentail ingredient to chosing a pet sitter or dog walker, take a look at the testimonials on the pet sitter's website, check out independent websites for reviews, check the NarpsUK feedback section for star ratings and feedback and ask to speak to a couple of existing clients too.