Profile Picture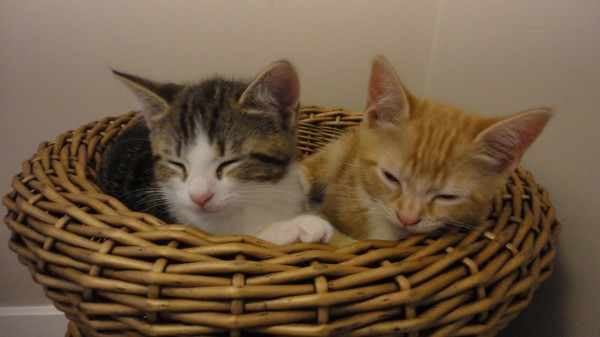 Click to see our photo gallery
Personal Information
Company Name:
CAT-astrophe!
Location
Licence Details
Licensing Borough:
Licence Number:
Services Offered
House Sitting
Dog Walking
Pop In Service to Feed Animals
About CAT-astrophe!
My name is Becky and I am the owner of CAT-astrophe! I am a self-professed crazy cat lady. I live in Burton-On-Trent with my 6 rescue cats! I offer Cat Visits and Dog Walking services in Burton-On-Trent and and surrounding areas. CAT-astrophe! is an independent business and I do not employ any other staff. Your pet will be cared for only by me, and you can get in touch with me any time. I absolutely adore animals and will care for your pet as if they are my own. I am a registered member of NarpsUK, fully insured and DBS checked. To make a booking call 07770 918 895 or email becky@CAT-astrophe.co.uk. I'll arrange a convenient date and time to visit you, meet your pet, and discuss your requirements. I'll record any necessary information about your pet, including vet and insurance details. I'll schedule your booking and store your key securely. I will provide you with regular updates by phone, text, email or social media, throughout your booking. Payment is made on completion of the booking by cash, cheque, card or bank transfer. For more information visit the CAT-astrophe! website.
Customer Reviews
02-11-2018
Ruby Bartlett
Type Of Pet : 2 x Cats
Service Provided : Cat Visits
Town Country : Burton-On-Trent, Staffordshire
I charge £8 for one Cat Visit or £15 for two Cat Visits daily.
I charge £8 for a 30 minute Dog Walk or £15 for a 60 minute Dog Walk.
Cat Visits: Are you going away for a few days or a few weeks? There is no need to put your cat into a cattery. I offer a Cat Visit service. I can visit once or twice a day, feed your cat, put out fresh water, clean the litter tray, and give your cat some fuss. I will also help keep your property safe by turning your lights on/off and opening/closing your curtains. I can also water your plants and put out your bin. If you have any other pets (i.e. fish, rodents and rabbits) I can take care of those too. I will provide you with daily updates by text, email or social media. Cat Visit Prices = £8 for one visit or £15 for two visits daily.
​Dog Walking: Are you out at work all day or unable to walk your dog? I offer a Dog Walking service. I can take your dog out for a walk, top up their food and water, and clean up any mess. Dog Walking Prices = £8 for 30 minutes or £15 for 60 minutes.