Profile Picture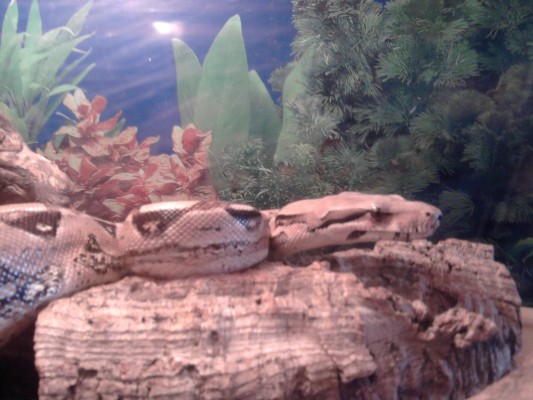 Click to see our photo gallery
Personal Information
Company Name:
Jenuine Any-mals Pet Services
Location
Licence Details
Licensing Borough:
Licence Number:
Services Offered
Dog Walking
Pop In Service to Feed Animals
About Jenuine Any-mals Pet Services
My name is Jenny and animals have always been a part of my life. Like many children I started off with gerbils, hamsters, rabbits, fish and guinea pigs as well as a family dog. I have since owned dogs, lizards, snakes, birds of prey and a diabetic cat. I also have a keen interest in wildlife and love spending time outdoors and watching the wonders of nature at work.
After spending the last sixteen year teaching science in high schools, I wanted to get out of the classroom and do something that combined my love of animals with the outdoors. After experiencing the difficulties of finding suitable boarding accomodation (especially for a diabetic cat) I decided to start Jenuine Any-mals and offer my services to people who are looking for a friendly, personal service for their pets.
I strongly believe that any animal is best cared for in their own environment to avoid unecessary stress and exposure to disease. I will visit your pet in your home and give them all the love and attention they deserve to minimise their distress at your absence. All of our packages and opening times are flexible and can be tailored to suit your specific needs, which will be discussed when we first meet.
Regular visits to your home also deter would be burglars and safeguard against vandalism while you're away. I will also carry out basic security tasks such as closing curtains, switching lights on and picking up post. Keys are always stored securely, I use an unmarked car and my face doesn't appear on any photos or literature.
Your home security and the welfare of your animal are my foremost concerns.
"
"
Customer Reviews
There no reviews for this profile.
Contact Methods:
Email:
No feedback has been left yet!
We cover:
Hazel Grove, Poynton, Bramhall, Cheadle, Bredbury, Marple, Disley, Stockport and many more.
Opening Times (Pet visits and Dog Walking):
Mon - Fri: 9am - 8pm
Sat - Sun: 10am - 8pm
Pop-in service: £6.00 per visit
Cat and Dog visits: £8.00 per visit
Small Animal visits: £8.00 per 30 minute visit
£10.00 per 45 minute visit
Dog Walking: £8.00 per 30 minute walk
£14.00 per 60 minute walk
Please note:
All prices are based on a 5 mile radius from base. Services outside this area will incur an extra charge of £1.00 per mile.
All Bank Holidays, New Year's Eve and Christmas Eve will be charged at double time.
Pop-in service:
This is a 15 minutes visit designed for puppies or elderley dogs. We will let them out for toileting and check they have all they need to get through the day including lots of play and affection.
Cat and Dog visit:
This is a 30 minute visit. We will make sure they have everything they need (food, water,etc) plus clean litter trays as well as having lots of play and affection.
Small Animal visits:
This can be a 30 or 45 minute visit. Both services include making sure they have food, water and medication if needed plus lots of play and affection. Our 30 minute service will also include the cleaning of any mess around their cage/hutch such as sawdust/droppings they have kicked out. If you require a full clean out of their cage/hutch/vivarium, then you will need to book the 45 minute service.
Dog Walking:
This can be either a 30 minute or 60 minute walk. Each booking is walked individually so that your dog gets our full attention. Your dog will be walked in a nearby location (we like to walk them in a setting familiar to them already), which we will discuss with you first. After their walk we will give them fresh water and a clean down if necessary.
This service can be combined with the pop-in visit or the 30 minute dog visit to provide a full care package for your dog if you are absent for longer than the working day (e.g. whilst on an overnight trip or family holiday).
Home Security service:
This service is complimentary when with all the above services. We will draw curtains, switch light on, water plants, pick up the post plus any other reasonable requests so that your home looks occupied at all times.
Gold