Profile Picture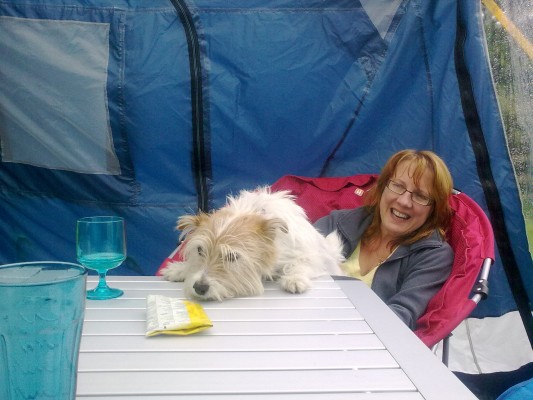 Click to see our photo gallery
Personal Information
Company Name:
AllPets Care Services
Full Name:
Elizabeth Webber
Location
Licence Details
Licensing Borough:
Caerphilly County Borough Council
Services Offered
Home Dog Boarding
Home Small Animal Boarding
Dog Walking
Doggie Day Care Center
Pop In Service to Feed Animals
Pet Transport
About AllPets Care Services
~~I am a mature female with a professional background successfully dealing with a challenging workload within the public sector. I took voluntary redundancy to follow my life long passion. I have a deep seated love of animals wild and domestic. I have had numerous pets including dogs, horses, fish, terrapins and birds. Some of my dogs have been rescue dogs some have been pedigree. I successfully completed a micro-chipping and grooming course and I have a Canine Behaviour Training Diploma awarded by the Centre of Excellence to further develop my skills in pet welfare and pet care. I currently have a horse and 4 dogs – 2 of which are a quite challenging but lovable breed, a small elderly dog with some serious health conditions and a 3 year old medically retired police dog. I feel very strongly that you have to provide the very best for your pets including their physical and mental welfare. When my own dog became seriously ill the skills that I had learned were of enormous benefit to me in nursing her back to health. Her ongoing treatment requires a daily drug regime which includes administration of oral medication, intra-muscular injections and a very strict diet which I cook and prepare myself.
Kennels have never been an option for my pets hence my keen interest in this position to assist like-minded pet owners. My property is totally enclosed by an eight foot fence and is on 3 levels, all areas are covered by CCTV. The safety of your pet is paramount. My business at AllPets Care Services is the welfare of your pet. Therefore I offer bespoke pet care. My motto is "Any Pet, Anytime, Anywhere". Shift workers welcome.
I love walking and the outdoors whatever the weather. My husband and I regularly take camping, caravanning and boating holidays to include our pets in every aspect of our lives.
As a trained micro-chipper I have assisted the Police returning found dogs to their owners and I have also found dogs myself which I felt were in need of my assistance, looking after them myself until I was able to return them to their owners. Animal welfare is not just an interest of mine I will go 'the extra mile' to assist animals in need. For example whilst out walking my dogs one day I saw a dog clearly in a state of distress and appeared to be lost, I took him home, fortunately he was chipped so I checked his chip and was able to establish his owner, who I contacted and who was relieved to have him back as he had escaped from the garden. Another occasion I came across a dog in a car on a very hot day. I waited with the dog monitoring its condition whilst contacting the local vets, RSPCA and the Police. On this occasion the outcome was a positive one.
My experience with animals is not just around dogs, my horse is 25 years old and I have owned him since he was 5. The commitment to owning a horse is massive as you have to travel to see them at least twice a day, early mornings particularly in the winter, mucking-out and of course exercising and feeding regime. As he has aged he has some minor medical conditions which also need to be managed. Also an idea of pasture management is useful.
My commitment to my animals during my life is measured by the time, money and most importantly the love that I invest. I hope this instills confidence in you that I am the right person for your pet.
Customer Reviews
22-10-2020
Amber Follis
Type Of Pet : Dog
Service Provided : Day Care and Boarding
Town Country : Caerphilly Caerphilly
Bath & Brush-out £15 - £40. Bath, brush-out of moult, mats & nail clip
Dog Walking £12 per hour. Discount for additional dogs.
Doggie Day Care £20 per day. Walks included in package
Domicillary visits £10 per visit. Welfare checks/medication administered
Boarding/Emergency boaarding £25 per 24 hours
Pet sitting Variable - bespoke pet care for any type of pet
Pet taxi Variable depending on distance. For visits to vets/groomers etc
Puppy visits £10 per visit
Small fluffies, cats, amphibians, fish & exotics Spot clean/feed £8 per quarter hour. Full clean/feed £10 per half hour.
Small holdings, horses, ducks, chickens £15 per half hour.
Double time for Bank Holidays.