Profile Picture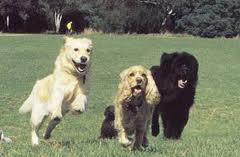 Click to see our photo gallery
Personal Information
Company Name:
P3 pet care services
Full Name:
Hayley O\'Connor
Location
County:
Licence Details
Licensing Borough:
Licence Number:
Services Offered
Home Dog Boarding
Home Small Animal Boarding
Dog Walking
Pop In Service to Feed Animals
Pet Transport
About P3 pet care services
Hi
I'm Hayley,  I'm a registered veterinary nurse with a first class honours degree in animal behaviour and welfare. 
I offer dog walking and house visits for puppies and small animals. I live in a spacious semi detached house and I only ever board one dog at a time, with over 14 years experience working with animals, your pets are in good hands. I am fully insured and have a valid CRB check.
Customer Reviews
20-07-2017
Jennie
Type Of Pet : 5 rabbits
Service Provided : Rabbit feeding and company
Town Country : Solihull, West Midlands
Dog walking ;
1 hour -£12.00 (solo walk)
1 hour - £10.00 (group walk)
30 minute -£8.00 (solo walk)
Please contact me for individual packages
Cat and puppy visits - £8.00